Dell Fabric Manager

Automated deployment for data center infrastructure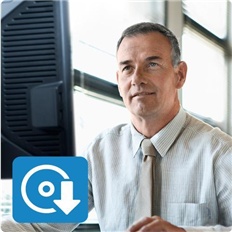 Dell Force10 Products
Dell Force10 Operating System
Dell Fabric Manager
Call for Pricing!
Click here to jump to more pricing!
Dell Fabric Manager is a comprehensive network automation tool that helps in designing, deploying and monitoring data center network infrastructure. It is a web browser based software with an intuitive GUI. The first version of Dell Fabric Manager is focused on the ease of design and deployment of Distributed Core Fabric. The following is an overview of a Distributed Core Fabric.
Distributed Core Fabric overview
A Distributed Core Fabric is a high performance, highly reliable core network architecture leveraging cost effective switching components. In more technical terms, it is a two stage Clos Leaf-Spine fabric based on a fat tree architecture. It provides full bisectional bandwidth between any two compute nodes in a large cluster using high-capacity low-cost Ethernet switches. Dell Fabric Manager simplifies and automates the design process for building a Distributed Core Fabric, creates a wiring plan that helps in implementing the architecture with exact guidance on how the switch ports need to be connected and helps automate the multi-switch configuration process. It also makes remote monitoring of the distributed core switches easier and provides a graphical network view. Simply stated, Dell Fabric Manager allows the entire Distributed Core Fabric to be managed as a single entity.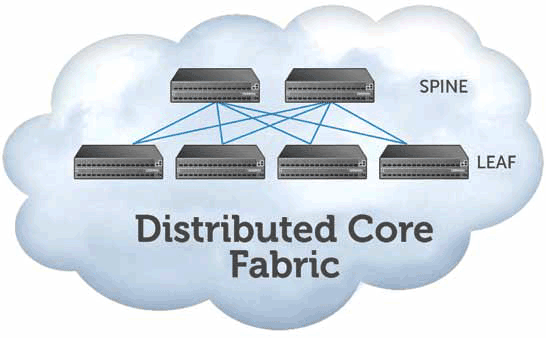 Distributed Core Fabric
Design Wizard
The Design Wizard provides step-by-step guidance in designing a Distributed Core Fabric. It helps simplify the process with a web based GUI that systematically guides the user and collects essential information necessary for generating the design. To start with, the user needs to select a size for the design which will determine the number of ports that the design can support. For example, a large core design consists of Z9000 as the spine nodes as well as leaf nodes. The selection of the switch used in a particular design is based on the current and projected port requirement.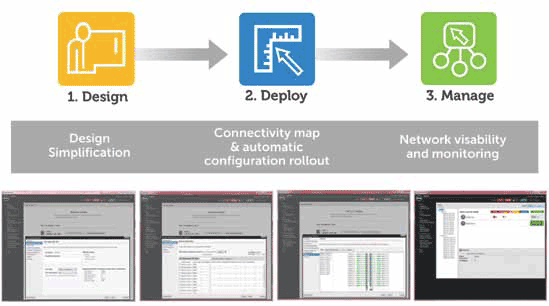 Design Wizard
Key Features:
Wizard based designer
Automated Fabric Deployment
Ability to manage multiple cores
Report Generator
Workflow based execution model
Supported Operating Systems:
CentOS 5.7 onwards
Microsoft Windows 7
Supported Web Browsers:
Chrome (v6 and above)
Firefox (v3.6 and above)
Internet Explorer (v8 and above
Supported Dell Networking Devices:
Dell Force10 Z9000
Dell Force10 S4810
Cost:
Dell Fabric Manager is available at no cost.
Pricing and product availability subject to change without notice.
Dell Force10 Products
Dell Force10 Operating System
Dell Fabric Manager
Call for Pricing!